Main Features of Fox Renderfarm Cloud Rendering Client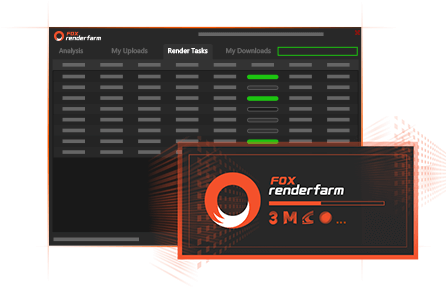 Modern And Easy To Use
Easy drag & drop for project submission.
One-stop batch submission available.
Automatic project analyzing, uploading, rendering and downloading.
Support all kinds of paths, automatically locate and upload all the related assets such as textures, references and caches.
Multiple Softwares and Plugins Supported
Support all kinds of mainstream CG software, renderers and plugins.
Configure the settings of plugins on cloud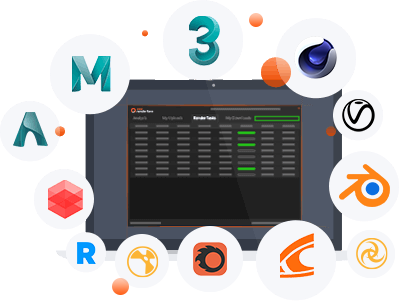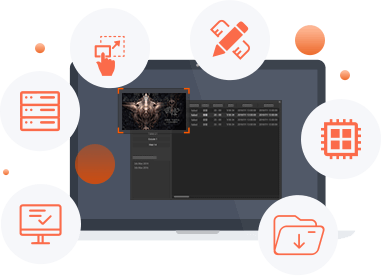 Powerful Functions
Support automatic compression.
Support multi-thread upload and download.
Support priority adjustment/control for rendering task.
Support preview and effect verification in advance.
Free to set download directory for different projects/each individual project.
Scene files on Fox Renderfarm cloud storage is closely matched to the customer's own directory structure.
Intelligent Rendering
Cost Calculation
Automatic rendering cost calculation.
No charge for failed task.